2023 RENO/TAHOE COACHING SESSION RATES:
(w)775-453-6779 / (m)775-232-8958
2023 Session Pricing: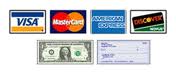 GIFT CERTIFICATES AVAILABLE
PreferRed Pricing for All Active/Retired Military & First Responders
First Time Special
1 hour Coaching Session: $125 
Playing on course lesson: $125 per hour
Custom Club Fitting Session: $110 
COACHING PACKAGES:
Series of 5 hours: $545*
Series of 10 hours: $900*
Series of 15 hours: $1295*
Series of 20 hours: $1550*
Series of 52 hours: $3750*
*All series include on course instruction, if so desired
ADD ANY PERSON TO A PACKAGE FOR JUST HALF of THE PACKAGE PRICE. (max of 4)
THE TUNE UP – HALF DAY GOLF SCHOOL EXPERIENCE
Designed to knock the rust off a player out of practice, fix a lingering issue or take a closer look at your game, this half-day golf school offers an individualized and private learning experience that is unparalleled in its capacity for improvement. With three hours of instruction as well as a customized Game Improvement Plan for equipment and mental improvement, and allows you to see instant improvement to your game and lower scores.
$450 Single Person / $800 Group of 2*
HALF DAY SHORT GAME WEDGE & PUTTING EXPERIENCE
Cutting edge and sure to help improve your scoring within 100 yards, this half-day short game experience takes your scrambling skills to new heights. Encouraging students to recognize their personal short game strengths and weaknesses as well as the steps essential for lasting improvement, all within a one-on-one private setting.
$450 Single Person / $800 Group of 2*
HALF DAY 9 HOLE PLAYING/GAME IMPROVEMENT LESSON
With a full swing warm-up, on course lesson and customized Game Improvement Plan, this half-day playing lesson is designed specifically for the golfer looking for ways to lower their score through improved course management, enhanced shot selection and the ability to better overcome unique challenges. This 9-hole lesson includes three hours of instruction.
$450 Single Person / $800 Group of 2*
EXCLUSIVE 2 DAY SCHOOL
Designed to strengthen fundamental elements of the game, eliminate equipment issues, address physical limitations, and improve course management skills, this two-day session provides six total hours of individualized instruction. Beginning each day prior to 9 holes, students are given the opportunity to experience complete instructional immersion and will receive 3D K-Vest analysis and a detailed game improvement plan for the course. Includes Lunch and green fees
2 Consecutive Days, 9:00AM-3:00PM* each day *times are flexible 
$1200 Single Person / $2100 Group of 2*
*larger groups are welcome. Please inquire.
Corporate Programs
Looking for a new way to entertain your top customers or reward special associate(s) in a great golf environment? At the Reno Tahoe Golf Academy you can offer these special guests the truly unique opportunity to improve their golf game under the tutelage of the best teachers in the country. Our corporate programs offer the premier mix of business and pleasure.
PRE EVENT PRACTICE WITH THE PRO
Make your next event even more special with the aid of our Academy Instructors. Our PGA professionals will be available to provide "pre round tips" 90 minutes before your tournament.
ON-COURSE INSTRUCTION
Program is designed to create enjoyment for your group on the golf course. Academy instructors with join your group on the course providing instruction, course management, and fun! Typically one of our professionals can cover 2 to 4 groups, playing alongside each group. PRE-COURSE 3D K-Vest VIDEO ANALYSIS Designed to create a boost for your golf outing. Instructors upon request video a golf swing from every participant in your group. Each golfer receives an email of their golf swing.
Custom Club Fitting FULL BAG
2 HOURS This comprehensive fitting session addresses loft, lie, shaft flex, bounce options and gap management issues in order to build a full bag. All 14 clubs, including Driver, Fairway Woods, Irons, Wedges and Putter are individually and precisely fit based on launch monitor and advanced fitting technology.
DRIVER FITTING – 1 HOUR Customizing your driver, based on your specific launch conditions and desired ball flight characteristics, this comprehensive session takes into account your existing club and potential gains in newer or different technology based on your swing dynamics and ball flight data.
FAIRWAYS AND HYBRIDS – 1 HOUR Focusing on the long game, maximizing your yardages and managing any potential gaps in distances in the top end of your bag, this fitting experience considers which hybrids will be most useful for your game and manages every detail in the fitting and club selection process of fairways and hybrids.
IRON FITTING – 1 HOUR A majority of golfers play with irons that are improperly fit for their individual swing, despite irons being the most important aspect of our equipment. This one-hour session employs the most advanced ball-flight radar technology and expert fitting practices to tailor a set of irons to your personal swing style.
WEDGE FITTING – 1 HOUR Whether you are a sweeper or a digger, being a good wedge player starts with choosing a wedge bounce that properly matches your swing style. This unique one-hour session is invaluable in the questions it can answer regarding your game—whether you want to spin the ball more or adjust gaps in your wedge distances.
PUTTER FITTING – 1 HOUR Putting the lights out on the golf course does not happen by accident. Good golfers use putters that fit their stroke as well as their style. Whether you are a slight arc, strong arc or straight back putter, this one-hour session will identify the kind of putter you need to start rolling the ball more consistently on line and into the hole.
*Fitting Experiences based on hourly instructional rates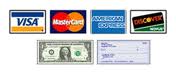 GIFT CERTIFICATES ARE AVAILABLE FOR ALL OF THE ABOVE & CUSTOMIZED GIFT CERTIFICATES AVAILABLE UPON REQUEST
Plumas Pines GC & Several area courses available for outdoor playing lessons and short-game.
TO MAKE AN APPOINTMENT, PLEASE CALL
(W)775-453-6779 or (m)775-232-8958
We reserve the right to refuse service and business to anyone and absolutely No refunds will be issued for any reason.