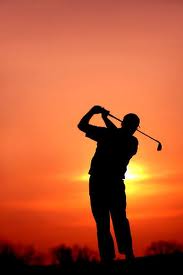 THE RENO TAHOE GOLF ACADEMY

Since 2009
Welcoming you to have more fun with sustained results!
"Where Imagination Becomes Reality"  
A little About the Academy:
I started the Reno Tahoe Golf Academy to provide a "Golf Lesson Revolution"; to start coaching the positive in the golf swing, and with the TPI 3D K-Vest "K-Vest ", it is now possible to provide a new type of coaching that is fun and provides SUSTAINABLE RESULTS.
My name is Brett J.B. Kuhnsman, PGA and I have been in the golf business for 35 years and I am celebrating coaching golf as a PGA golf professional in Northern Nevada for 25 years.
 I am dedicated to You, and to your goals and success.  Focus is on the positive, not the negative.  The goal is to provide you with immediate results.  A simple approach that you can take to the golf course immediately.  All golfers long to experience a swing custom to their body type and comfort.  That is exactly what we provide.  No "cookie cutter approach" or developing a swing like someone else or a pro of your choice.  Together, we develop an efficient swing and a golf game suited to you and your desires.
We look forward to the opportunity of working with you to obtain your goals and golf dreams.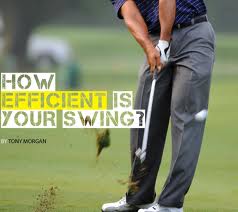 Together we can achieve anything.
DID YOU KNOW THAT THE PROPER POSTURE AT ADDRESS IMPROVES BALL STRIKING?
-Everyone is a different shape and type, so find out what posture is correct for you.
TO HIT THE BALL FARTHER, YOU MUST SWING EFFICIENTLY WITH YOUR BODY
-Increase distance, power, accuracy, & shot shaping by learning correct body positions.
DID YOU KNOW THAT YOU DO MORE CORRECTLY THAN INCORRECTLY IN THE GOLF SWING? 
-Learn what you are doing correctly and do it more often, staying positive.
THINKING LESS AND DOING MORE
-Learn to have fun and keep just a few thoughts to succeed and obtain goals.
ROTATION CAN EFFECT YOU IN A NEGATIVE WAY
-Learn to find what is correct for you and your body type.
HAVING TROUBLE WITH CONSISTENCY? 
-We will develop a routine that is simple and easy to repeat, giving you better consistency.
PLAYING YOUR BEST AND THINK YOU DON'T NEED A GOLF LESSON? 
-That's the best time to come and take a lesson. Learn what you are doing correctly, capture it, and improve.
TO BOOK AN APPOINTMENT
CALL 775-453-6779 or  (m)775-232-8958      
EXPERIENCE THE NEW K-COACH